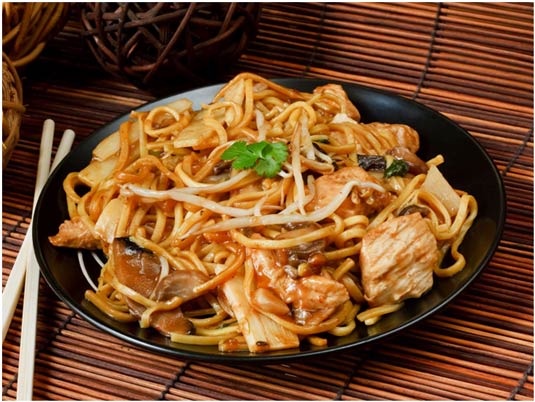 China is not just a hot favorite tourist attraction, it is also the country that dishes out wonderful cuisine that the entire world loves to eat. Chinese food is famous not just in China, but also in India, the USA, England and many other countries. On a cold winter night, nothing can please you than greasy Chinese take away from Best Chinese Food Delivery in Reading MA. It is not just greasy, it is tasty, flavorsome and filling.
Here are some Chinese delicacies that you must try immediately if you have not yet eaten them–
Dumplings
This is one of the most ancient foods from China. It dates back to more than 1,800 years. Dumplings are the traditional food of China, especially North China. Dumplings are made from fillings of either minced meat or chopped vegetables, or both which are wrapped in thin dough skin. They are then steamed or fried and served hot. The dumplings can be eaten on their own or along with some sauces. Some of the popular fillings for dumplings are ground chicken, pork, diced shrimp, beef, and vegetables.
Chow Mein
Chow Mein is the Chinese version of noodles. It is simply stir-fried noodles. The noodles are stir-fried and they consist of meat, onions, and celery. Chow Mein is a popular food especially preferred during winter and cold nights. It is a comfort food for many people on Earth and not just China. There are many types of Chow Mein depending upon the ingredients added.
Spring Rolls
Spring rolls are the best evening snacks. They are from the Canton region. Spring rolls are cylindrical shaped savory, which are usually deep fried. It has a filling of vegetables or meat, which is covered by a spring roll wrapper. This is usually deep fried in oil and served hot. It is the most popular dish in Shanghai, Fujian, and Hong Kong.
Jianbing
They are commonly known as Chinese crepes. It is the most common street foodin China. This is eaten for breakfast. There are many types of Jianbing based on the ingredients added. The crepes are made of grain flour, which is fried with egg as the base. Scallions, lettuce and cilantro are added at the center along with chili sauce.
Pàomó –
It is a traditional dish for the Xi'an people. It is served with mutton, pork, or beef. It is stew consisting of meat, vegetables, and noodles. The soup is added with broken bread to make pao mo. Sounds simple, but to get the flavors perfect is quite a task. Bits of unleavened breads are used instead of noodles. Chili sauce and pickled garlic accompany the dish. A filling dishlike this one makes you content.
Chinese foods are rich in taste, color, and aroma. They have been borrowed, copied, and altered to suit the tastes of different countries and their people. You will see any Asian Restaurantis incomplete without Chinese menusuch is the fame and love that Chinese cuisine gets in the world.