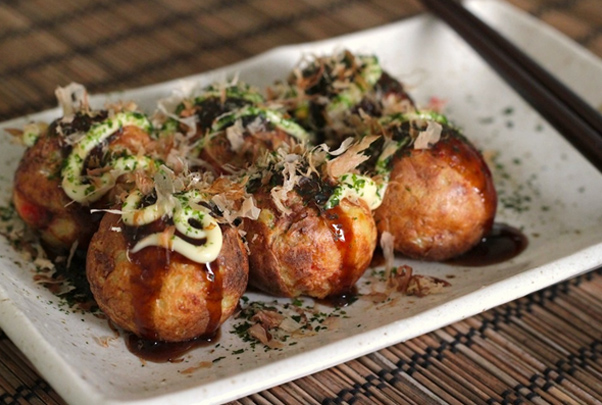 Chinese is one of the most celebrated and commonly consumed cuisines all across the world. With an array of dishes in its fold, the Chinese cuisine is an acquired taste and once somebody falls in love with it, you simply cannot let it go!
Well if you are fond of Chinese, or maybe want to give this cuisine a go, then you can seriously try out some good Chinese dishes to kick start your cuisine journey with China. It is very important that you have Chinese food from good restaurants like the Oye's Restaurant in us which will actually help you to get a true taste of China. When it comes to Chinese dishes, then here are some of the hot favourites that you simply cannot afford to give a miss:
If you want to try out one of the most favourite of all Chinese cuisines, then you can always go for dumplings. Made with soft flour wrapping with delicious stuffing inside, this is one dish that you have to have in your appetizers. They are either fried or boiled and you can go for the one that you like the most. Try out quite a variety of them first before you find your favourite.
Who can say no to some good old Chinese soup? If you are looking for something straight from the heartland of China, then you should try out the Chicken noodle soup. These are quite filling and you can actually satiate your sudden food cravings with this delicious and healthy soup. If you are looking for something which will be a little bit more filling, then you should definitely try out the chicken wanton soup. Not too much of a fan of chicken? Then you can try out the pork wanton soup.
Cowmen or Noodles is a staple Chinese main course dish that you cannot say no to. You can go for egg, chicken, pork or beef-anything that you want with these noodles. If you have them with gravy then you will not need any side dish, but if you are planning on having them dry then do not forget to add a side along with it for a complete dinner. If you are looking forward to trying out some of the most staple Chinese combos, then you can always go for this from Oye's Restaurant Broadway.
Much like noodles, fried rice too is a common Chinese dish. Sticky and flavourful, fried rice is best enjoyed with a gravy side dish. Just like noodles, you can have fried rice in either pork, beef, chicken or egg.
Chilli Chicken and Chicken in Garlic sauce are dishes that are commonly enjoyed as sides. If you head out for Oye's Restaurant, you should definitely try this dish there, because they certainly serve the best Chinese platter in the city. You can experiment with other Chinese side dishes too, because there are plenty of options.
If you want to try out some really cool Chinese dishes, then these are some of the dishes that you should definitely try out once.