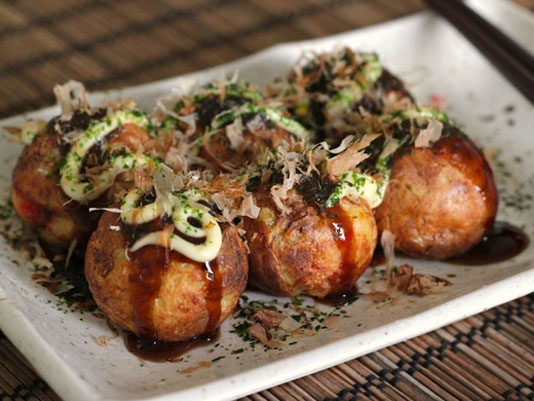 There is nothing more rejuvenating than a bowl of scrumptious dish. Food is something that has extensiveness stored in it. There are vibrant eatables, desserts, snacks and beverages out there that can become the perfect match of any moment. Whether you are feeling little low or you are tired after a long day in office; food has the potential to comfort you and pamper you.
There are plenty of food items scattered in a Japanese and Chinese Restaurant. Of course, you can pick a dish as per the cuisine you like and there is endless scrumptiousness stored for you. Food options are available in abundance. Whether you want to eat Fresh Sushi, scrumptious lunch or delicious dinner, you can relish it all that too impressive rates!
Have you ever tried out options like Amaebi (Sweet Shrimp), Hamachi (Yellow Tail), Hokusai (Surf Clam), King Crab Meat, Media(Red Seabream), Smoked Salmon or other exclusive dishes? These eatables would give you a complete experience. You are going to love their charm and extensiveness for sure. The best part is that these food items are packed with deliciousness and taste. The moment you sit on a table and the hot and crispy dish get catered to you; you will begin to feel really good. The fragrance of the food and the whole aura make you feel even more indulged in the heavenly pleasure.
For a delicious food and environment experience, you can go to a place like Oye's Reading: the best Chinese and Japanese restaurant. If you think that the restaurants would make a hole in your pocket then you need to worry any more. There are plenty of options in food out there that are right in your budget. Since the variety in eatables, dinner plans and lunches is high; you get many options that are right in your budget. The pleasure of eating your favorite sushi in a stylish restaurant is matchless. All the tiredness of the day and office gets evaporated and you end up with lightness and merriment.
Do you have good news?
Even if you have good news to share with your loved ones, you can reserve a room or table in a restaurant for the perfect moment. Of course, if you have got a prestigious promotion in your office then it would be lovely if you pick a dinner or lunch for your near ones and call them for a scrumptious time. It would be great having delicious news being shared in a delicious way in a delicious restaurant. You just need to pick a comfortable Oye's Reading restaurant, and you are all set to share your news! After all, your loved ones have the right to soak in your glories and achievements right? Allow them to have a good time because of you. After all, it is all about how you make others feel!
Thus, the moral of the story is food is everywhere and you do possess the budget to match the standards. You can easily pick a dish or relish an eatable that you desire. There won't be any type of inconvenience.